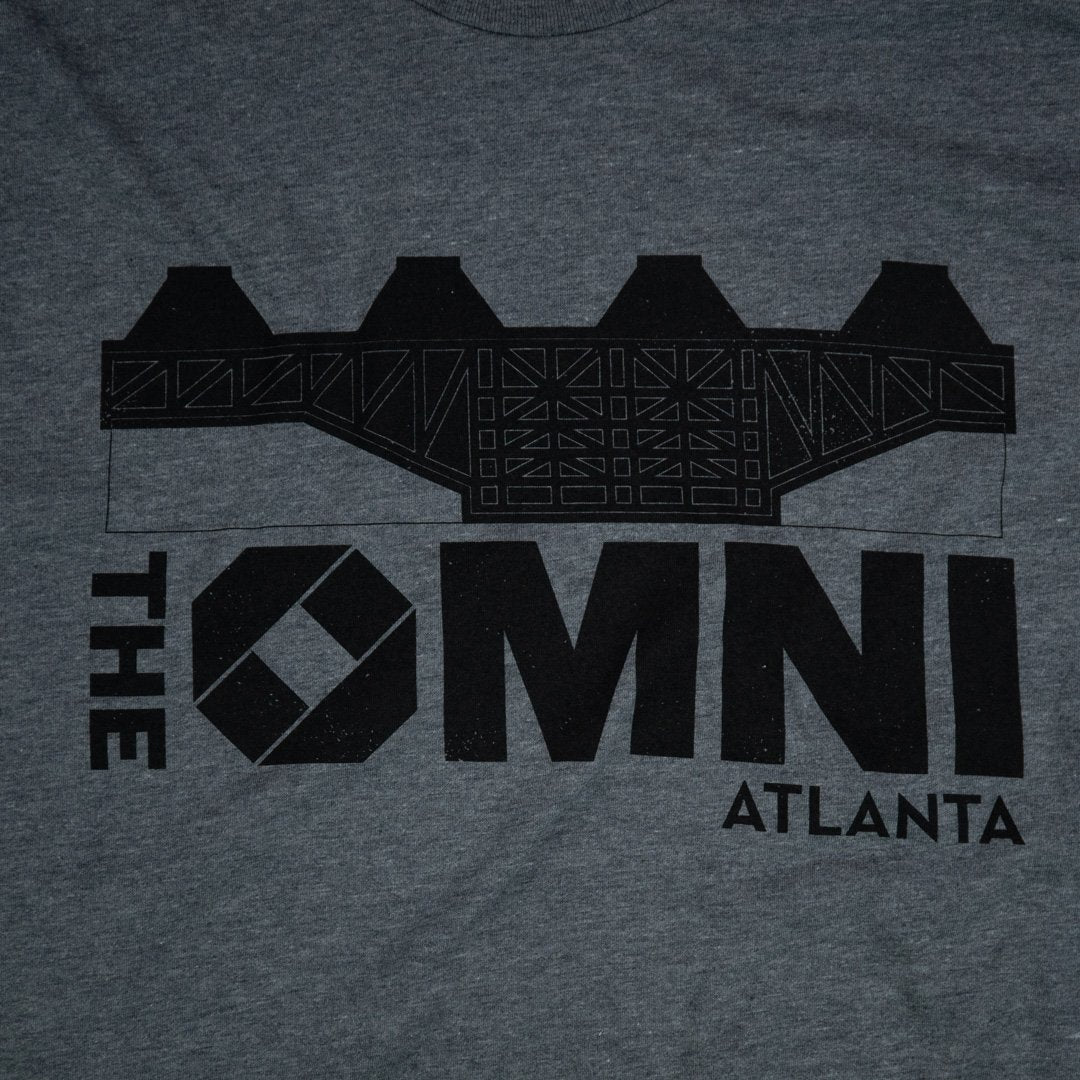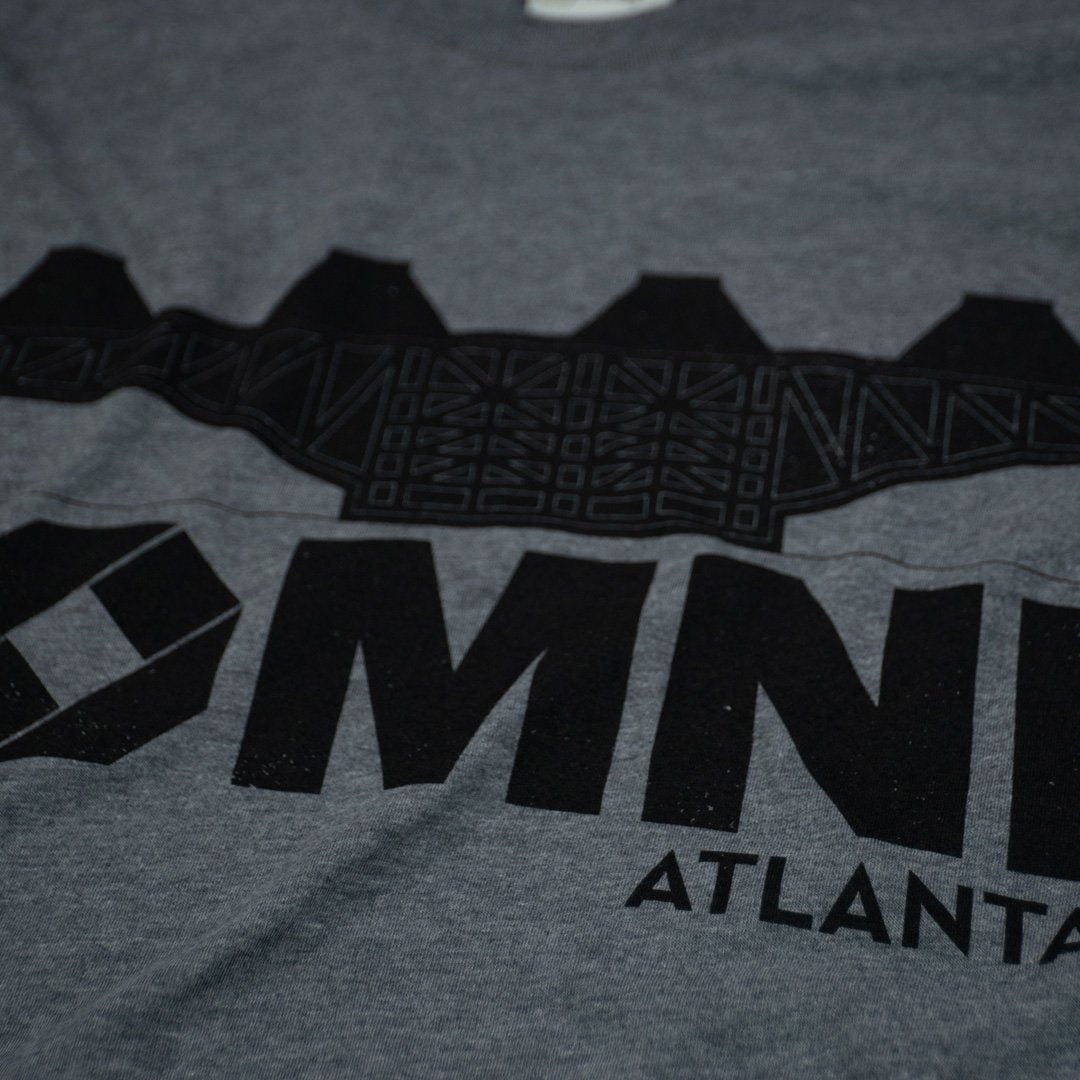 Super soft t-shirt inspired by the Omni Coliseum in Atlanta. 
Opened in 1972, the Omni was the home court of the Atlanta Hawks (NBA) and home ice of the Atlanta Flames (NHL). It had also served as Atlanta's primary concert venue and hosted many of the biggest musical acts ever to exist, including (but not limited to): Elvis, Led Zeppelin, Frank Sinatra, Rolling Stones, Van Halen, Michael Jackson, Metallica and Queen.
The Omni also hosted the 1977 NCAA Men's basketball tournament, indoor volleyball as part of the 1996 Summer Olympics, and many popular professional wrestling events in the 80s and 90s. A number of other Atlanta based professional and amateur teams called the Omni their home arena.
The Omni was closed in demolished in 1997. Its successor, the State Farm Arena, opened in 1999 and stands in the Omni's footprint. Did you know there's a scoreboard in State Farm Arena that originally hung in the Omni?
50/50 cotton-poly blend. Made and printed in the USA. Velvety Local Vyntage logo on right sleeve. This t-shirt is now tag-less.
We're very proud to help you share Atlanta memories.
Customers say our t-shirts run slightly small.
For most men we recommend ordering the next size up, especially if you're ever between sizes or prefer a looser fit.
For most women we recommend ordering the same size as your regular women's size
, but if you prefer a tighter fit you may want to order one size down.
Our t-shirts are premium 50/50 blends (cotton/polyester), giving them that buttery-soft feel you're looking for!
| Unisex Tees | CHEST | LENGTH |
| --- | --- | --- |
| XS | 28" | 26" |
| S | 32" | 27" |
| M | 36" | 28" |
| L | 40" | 29" |
| XL | 44" | 30" |
| 2X | 48" | 31" |
| 3X | 56" | 32" |
| 4X | 60" | 33" |