Hartford Civic Center
Regular price
$34
Sale price
$24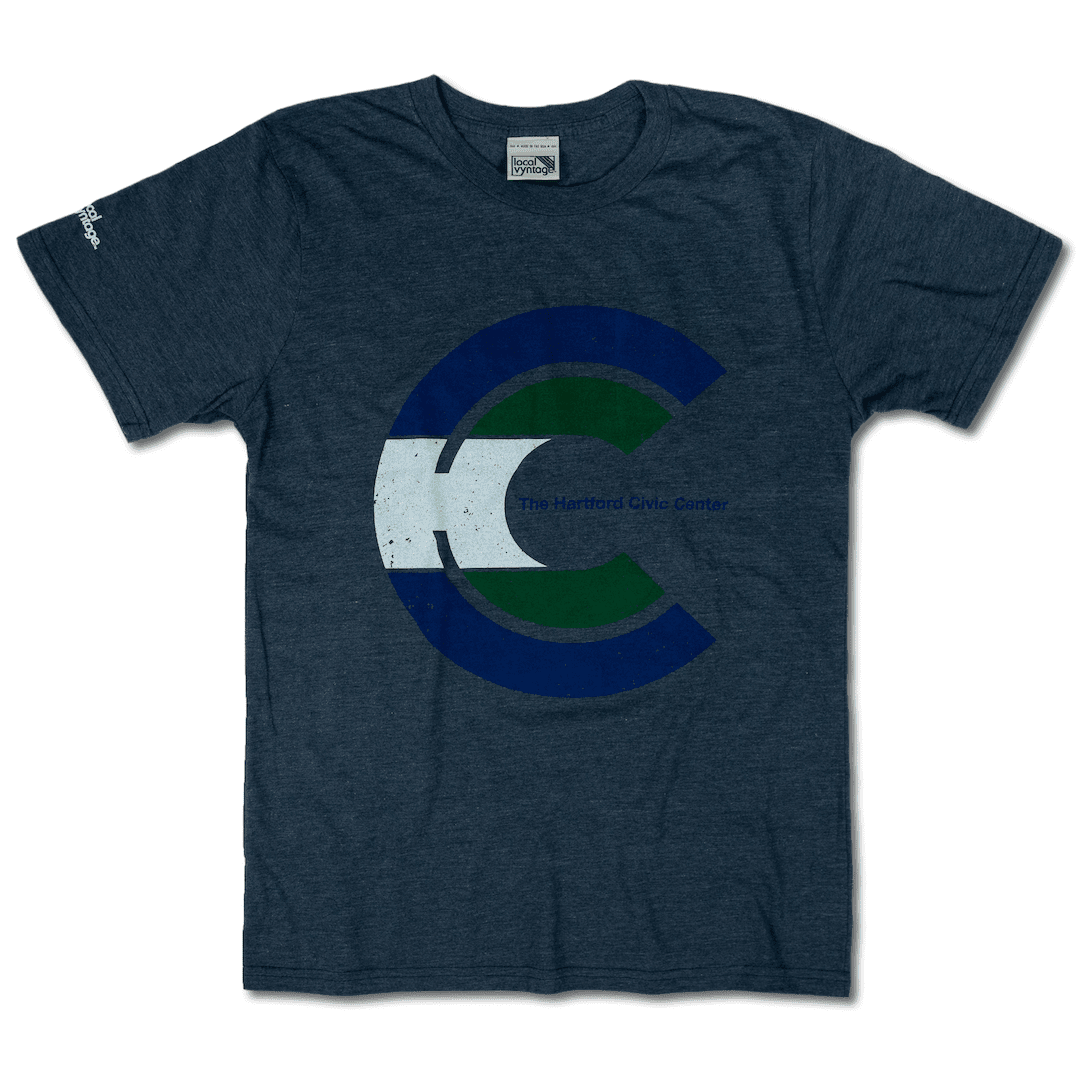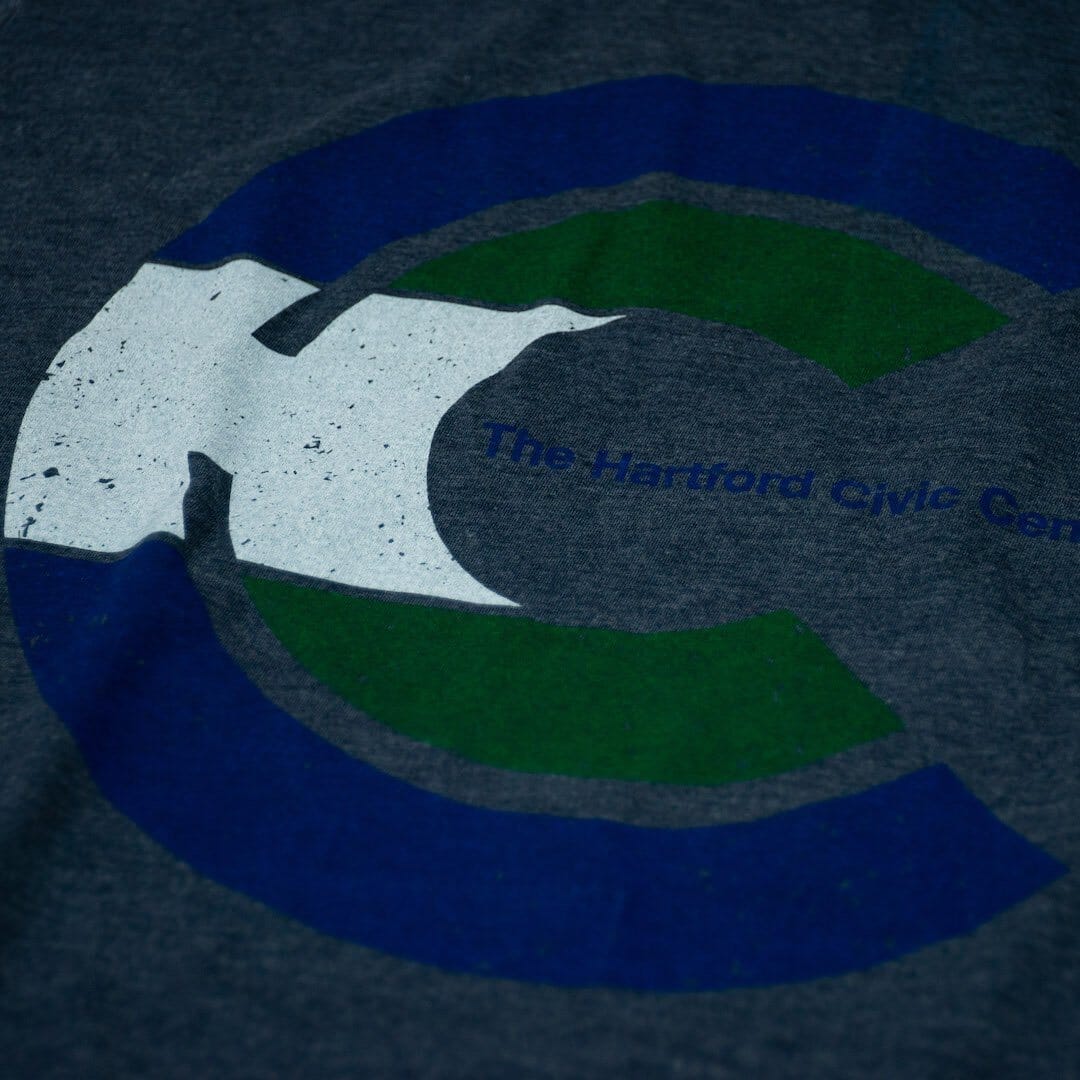 Super soft t-shirt inspired by the Hartford Civic Center. Also available in gray.
Many of Hartford's greatest sports and entertainment memories were made downtown at the Civic Center. The Hartford Whalers made their home ice downtown, including Whalers greats Dineen, Francis, Samuelsson, Liut, Shanahan and Gordie Howe. The Whalers skating onto the ice to the Brass Bonanza still gives native Connecticut residents goosebumps.
For a time, the Boston Celtics played a few regular season homes games at the Civic Center; Maybe you were lucky enough to see Celtic greats like Bird, Parish and McHale play downtown?
Of course the legacy of the Civic Center isn't complete without UConn men's and women's basketball, who've each played much of their home schedule in Hartford.
As a kid growing up the Hartford area, you may have also seen the Ice Capades or Ringling Bros. and Barnum & Bailey Circus at the Civic Center. A variety of semi-pro teams have also made Hartford home. And let's not forget all the concerts!
Aside from the events, another unique aspect of the Civic Center was the multi-level shopping mall that surrounded its atrium. Today the HCC may officially be called something else, but it'll always be the "Civic Center" to us nutmeggers.
50/50 cotton-poly blend. Made and printed in the USA.
We're very proud to help you share Connecticut memories.
Customers say our t-shirts run slightly small.
For most men we recommend ordering the next size up, especially if you're ever between sizes or prefer a looser fit.
For most women we recommend ordering the same size as your regular women's size
, but if you prefer a tighter fit you may want to order one size down.
Our t-shirts are premium 50/50 blends (cotton/polyester), giving them that buttery-soft feel you're looking for!
| Unisex Tees | CHEST | LENGTH |
| --- | --- | --- |
| XS | 28" | 26" |
| S | 32" | 27" |
| M | 36" | 28" |
| L | 40" | 29" |
| XL | 44" | 30" |
| 2X | 48" | 31" |
| 3X | 56" | 32" |
| 4X | 60" | 33" |